Hello,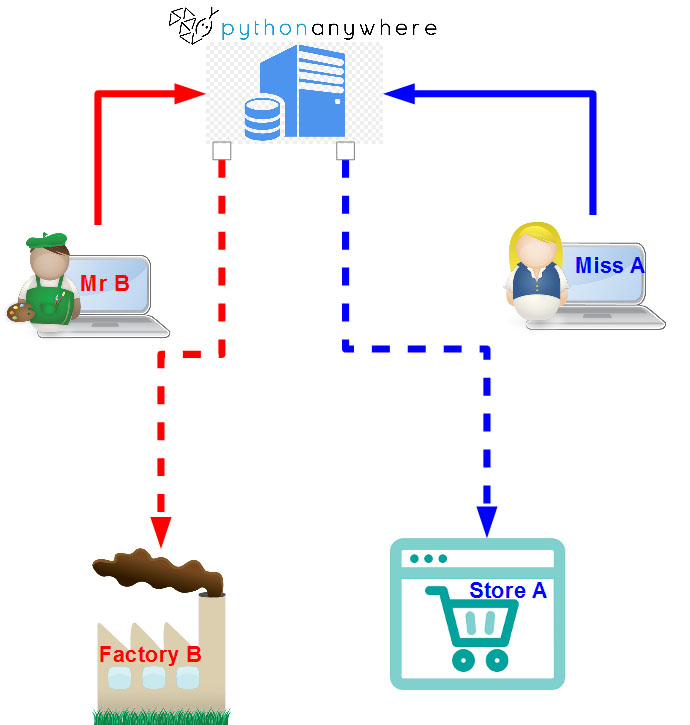 I'm researching on how to organize this use case. The app uses the nice Flask framework.
« Mr B » and « Miss A » have each placed one order on the same web site hosted on pythonanywhere.com
The web site has to inform 2 different locations ("Factory B" and "Store A") to prepare one order each for pick up by the customer in 30 minutes.
What would be the solution that doesn't use e-mail ? Socket ? Regular polling (every minute or so) the server at pythonanywhere using a "http" request by the pc's at locations "Factory B" and "Store A" ?
Thank you for your attention and have a good day at your keyboard :)